We have been acknowledged as a Safe Travels hotel provider by the Tourism Business Council of South Africa (TBCSA):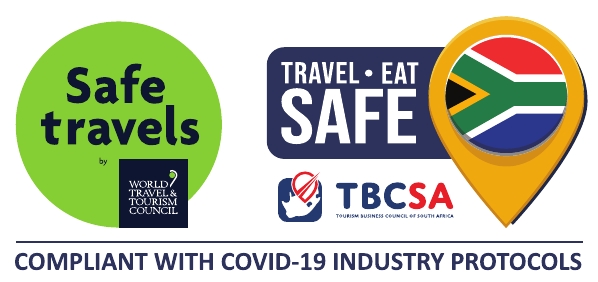 Our Lion Roars values of CARE WHY, CAN DO and CONSISTENCY are at the heart of our business. These values guide us now as we face the uncertainties and shared challenges ahead. 
We'd like to advise you that we are still open for business, feel free to reach out to us at any stage on reservations@lionroars.com or to give us a ring on +27 (0) 21 424 1530. 
We're available Monday to Saturday 8am-7pm; and on Sunday from 8am to 12pm.
Please note that as we reopen our lodges in line with governmental policies, some of our usual offerings may not be available. Spa treatments, 3 course dinners, etc. may only come back into operation further down the line. Please contact our reservations team to find out exactly what may or may not be on offer at the specific lodge you are staying at. 
PRECAUTIONARY MEASURES:
Download our Precautionary Measures here.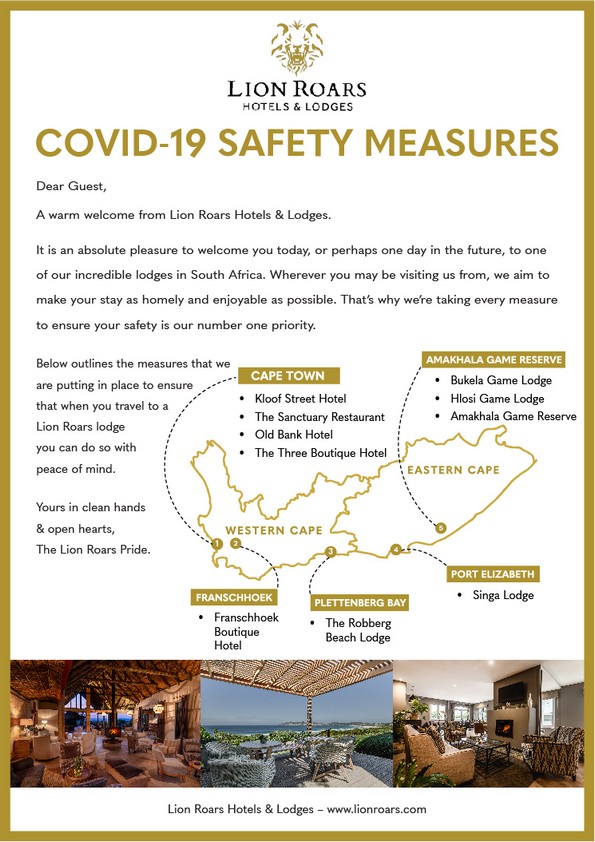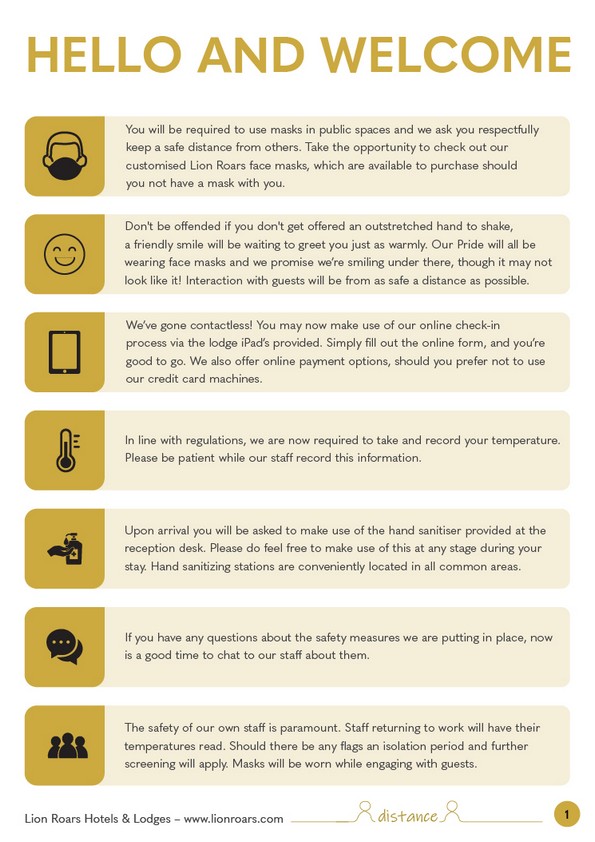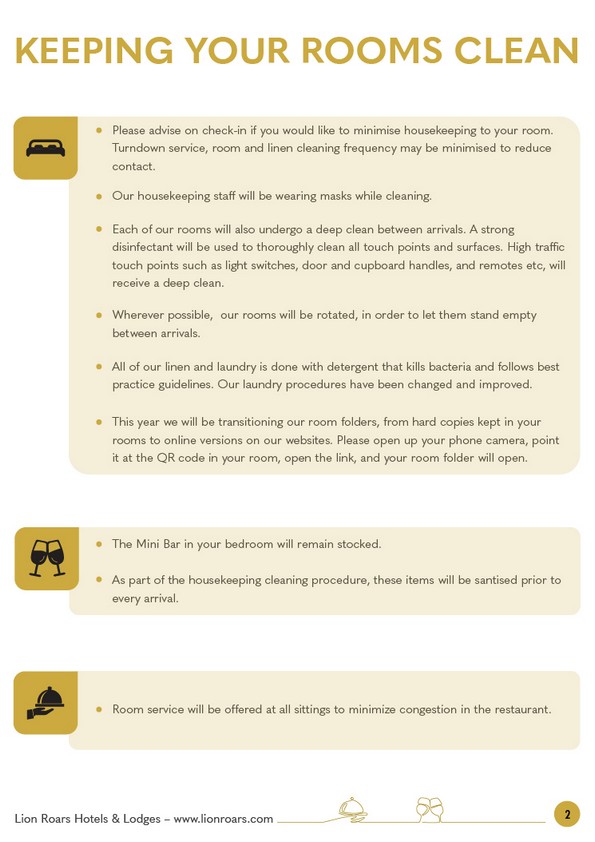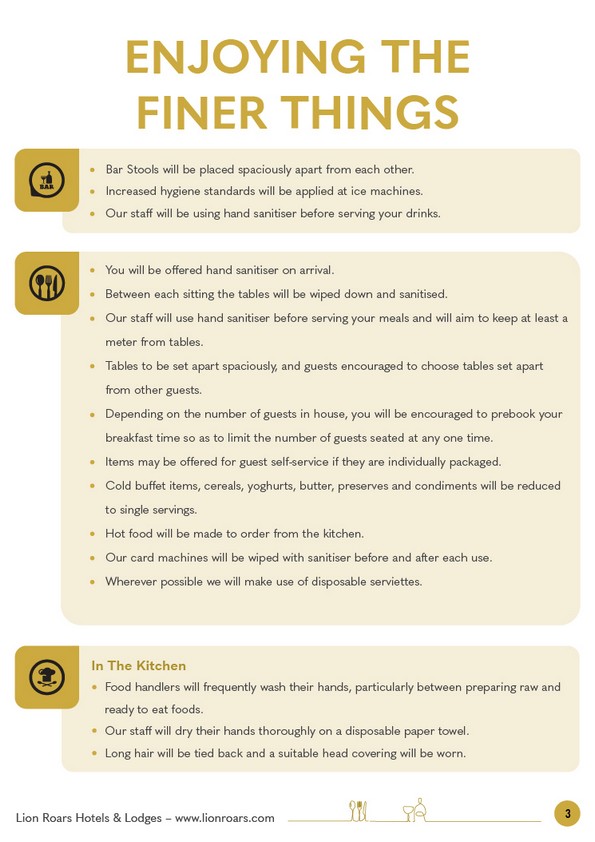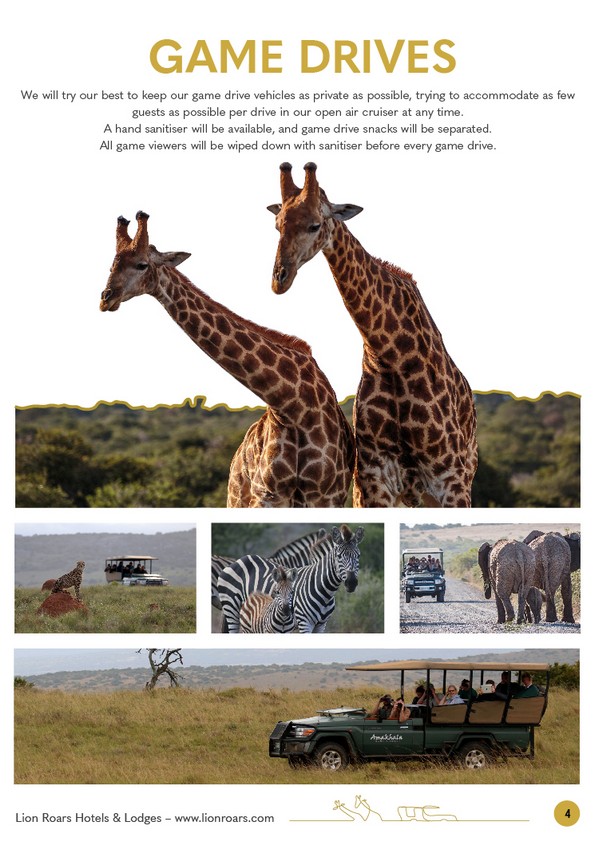 A message from our Chief Lion and Head Raconteur, Kevin Bailey.
This is a collection of newsletters and musings on lockdown, sent out to all Lion Roars staff during the darkest moments of Covid-19. We like to call them our fireside stories! 
To all our guests, suppliers, staff and friends who have been personally or professionally affected by COVID-19 you are all in our thoughts during this difficult time.
If you have any queries regarding any of the above, please feel free to contact us at any time.