Thinking of planning a safari getaway in South Africa? We don't blame you! It's an adventure that will change your whole perspective on life. You will encounter a raw Africa, creating memories that will last a lifetime. At Hlosi Game Lodge  & Bukela Game Lodge in the malaria-free Amakhala Game Reserve in the Eastern Cape, you will be sure to experience a true African safari. You've probably heard a lot of people rave about the best things to see on a safari, these are our top five highlights:
Big 5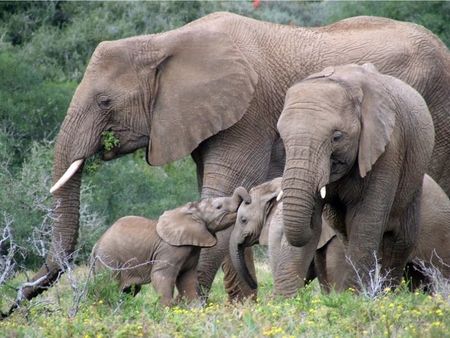 The Big 5 is definitely on every guest's top "must see" list. Of course, there's no doubt the sightings of elephant, lion, leopard, buffalo and rhino is magnificent. During the game drives, you won' t miss an opportunity to spot one, or two, even more of these Big 5 animals. At times, while you relax at the lodge, you will be graced by bold appearances of the elephant. From a distance, out in the bush expect to hear lion roars, elephant trumpets and more distinct sounds!
Little 5
The Big 5 has always excited everyone and is often all that comes to mind when you hear the word safari. But have you ever heard about the Little 5? Yes, there is a group of little wild animals referred to as the Little 5. This is because they are so small and often hard to spot. Each of these little creatures bears the esteemed Big 5 animals in its name, and these include: Elephant shrew, Leopard tortoise, Ant lion, Rhino beetle, Buffalo weaver. Tell your ranger you want to see the Little 5 and keep your binoculars close!
Sundowner Sunsets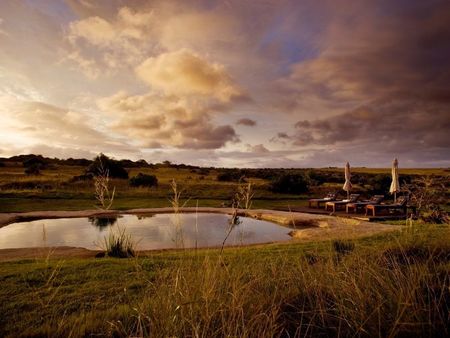 South African sunsets are epic, but even more epic when enjoyed half way through game drive in the middle of the bush! There's no better accompaniment than an Amarula on the rocks with biltong, while watching the sun dip below the horizon with other guests and your guide as company. Safari sunsets make a perfect setting to unwind and relive the moments you've enjoyed on drive. While soaking in the beautiful sky, the fluffy clouds and the spectacular orange-red horizon created by the sun as it kisses the earth, get excited for a delectable dinner that you know is awaiting you upon your return to the lodge.
Food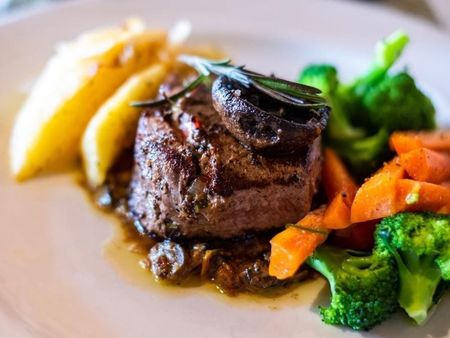 Image Credit: Instaeatspe
There's nothing quite like African food! Ostrich, bobotie, milktart, snoek, venison, Malay curries, malva pudding… The list goes on and on. On a true African safari, you are spoiled with an all-inclusive stay and rest assured, you'll enjoy generous breakfast, lunch, afternoon tea and dinner meals. Weather permitting, your dinners may be served under the stars around a fire pit, or boma, a perfect example of a traditional African dinner gathering. We are always happy to accommodate special dietary requirements, just let us know in advance and we will prepare something delicious, especially for you.
Extra Activities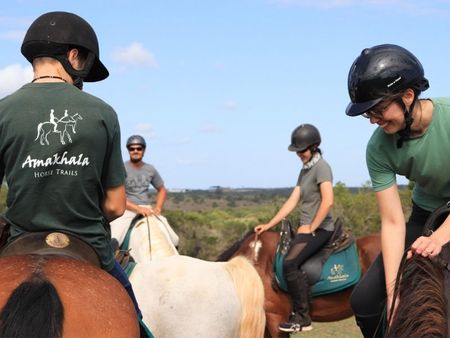 Bush activities abound on the game reserve. You will find anything from horse riding, birding, bush walks, nighttime game drives, archery and stargazing, spa treatment and more. Truly speaking there's no better way to explore and discover the bush than through these excursions. All these are available at a nominal fee at Amakhala Game Reserve so be sure to spoil yourself with one. To give yourself a taste of these adventures, all you need to do is inform us upon booking and we'll arrange the activities for you.  
If you are looking to plant the ultimate safari getaway in South Africa, look no further than our  4 and 5 star game lodges at Amakhala Game Reserve . Hlosi Game Lodge is a family-friendly luxury lodge where you enjoy rich wildlife game-viewing and  and a unique intimate safari where you will leave wanting more. Bukela Game Lodge is the epitome of luxury. It is a 5-Star Lodge offers a memorable safari experience and has the right atmosphere for honeymooners and those on a romantic getaway.  Have a look at out specials and start planning your dream South African safari getaway.