2020: A Year Of Plenty
#PresentedWithPride
This year sees exciting growth for Lion Roars Hotels & Lodges, as we welcome two fantastic properties into our growing portfolio. Both these brand new hotels are located in buzzing Cape Town, Old Bank Hotel in the city centre and Kloof Street Hotel in vibrant Kloof Street.
Old Bank Hotel
Dating back to 1902 the gracious Old Bank Hotel was originally built as, you guessed it, a bank. The original Nedbank building in the Cape it is situated in the heart of central Cape Town, only a stones throw from St George's Square with its market stalls and trendy cafes. 
Its 50 rooms exude Victorian charm and old-world sophistication while offering all the modern conveniences and luxuries of the 21st century. 
Perhaps its standout feature is its top floor, which is open to all guests to unwind in. Its high ceilings, cosy lounge area with reading nook, expansive bar, outside area with pool, and vintage wine cellar all nod to the charms of the past and provide the perfect spot to enjoy an Old Fashioned, a freshly-made Flat White, or a special bottle of South African red.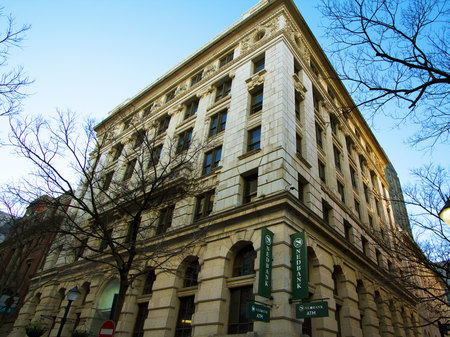 Kloof Street Hotel
As its name suggests, Kloof Street Hotel is situated in vibrant and trendy Kloof Street, located a stones throw away from Cape Town central. 
One of our largest properties to date, this 65 room beauty still manages to hold on to the boutique feel that all Lion Roars properties are known and loved for. Its show-stopper room has to be the two exclusive and spacious Presidential Suites, which offer all the mod-cons you could need, as well as breathtaking 360° views of Cape Town's skyline and mountains. 
The ground floor has a restaurant, a lovely coffee shop, shared working space and spacious conference facilities, for those who need to be online, even when they are offline. 
Strikingly natural in decor and vibrant in personality, this theme carries up to the rooftop deck with its bar, pool, loungers and tables for those who'd prefer to dine al fresco. With its lush greenery, many sunny spots, and an ice-cold Pina Colada in hand, you could be forgiven for thinking you were somewhere tropical, instead of in the middle of Cape Town. 
Right on your doorstep is the delicious Park Road, known for its choice of restaurants and bars. 
Put on your walking shoes and explore!