As the vines begin to shoot, a number of new projects come to life at Val du Charron this year.
We proud to bring Piza-e-Vino to Winelands. Surrounded by mountains, vineyards and olive groves a more beautiful setting there cannot be to enjoy simple, fresh food cooked in the traditional Italian way using authentic methods with a twist.Piza-e -Vino's food is rigorously Italian, healthy and creative and through this simplicity we believe that a winning formula has been discovered.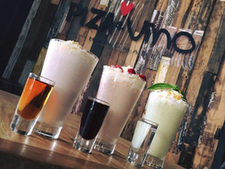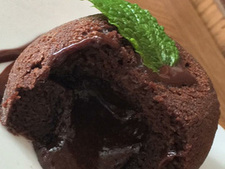 For those wishing to taste, shop and go we have opened a convenient Wine Boutique at our entrance which stocks our Reserve Wines, Theatre of Wines as well as special releases such as the Girlfriends and our new Malbec. These wines are available at superbly discounted rates to our wine club members and can be ordered for delivery on taste@vdcwines.com. (Friends from Europe never fear, we too can ship directly from our cellar door to you too!)
For our South African friends, you can now also shop online through our website: www.vdcwines.com . Your order will be delivered to your door throughout South Africa – great for Christmas gifts and parties! You can also use your Voyager Miles to purchase on www.milesforstyle.co.za . You will be pleased to hear that our local distribution continues to grow well with our wines now available from Jozis to Tshwane to Champagne Liquors in the Drakensberg.
Internationally, VDC wines are available in Belgium, Germany, Switzerland, Hong Kong and the USA. For your closest distributor please contact taste@vdcwines.com
While on the Festive Season the Local Grill is open for year - end functions and will be hosting Christmas lunch with Christmas tree, crackers and plenty of food all round as well as the traditional New Year's Eve bash with live band and plenty of bubbles. Bookings are open on lg@vdcwines.com or 0218731256.
We have some fantastic early bird special running on our website for the holidays for our newly revamped 4 star Guesthouse (www.vdcwines.com). The Guesthouse boasts new head boards, luxurious drapery, larger dressing tables and pay minibars. Some of our rooms have also had bathroom upgrades with floor to ceiling tiles and larger frameless showers.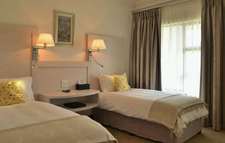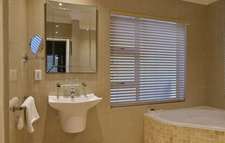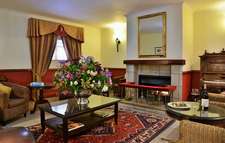 A perfect break this December/January to enjoy great wine, good food and a pamper at the Spa @ Val du Charron.