One cannot deny that everyone should take some time for a real city break. In South Africa, we are proud to have so many cities where you can enjoy a well-deserved city getaway. One of the best cities is our friendly city, Port Elizabeth, others may call it Die Baai or Ibhayi, however you prefer to call it, the experience in the city is out of this world. It's better you see it with your own eyes than hearing about it a thousand times.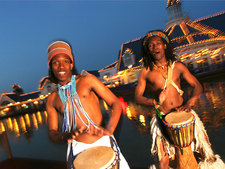 PE is one of the largest cities in South Africa and it boasts a vibrant and cosmopolitan culture. It is here where trends begin,where life is just full of life and a day never goes uneventful. Everything in the city is just so central and it is easy to get around. The Port Elizabeth International Airport is central and it is just a minutes drive from the surrounding areas. There are so many places to go to and see, there is a harbour where you can spend the day watching ferries and fishermen boats arrive and depart. If you are a keen shopper, you will find everything  you need to entice you, the best place to start is the Greenacres Shopping Center and Baywest Mall and Sunridge Village Shopping Center are also there if you are not satisfied. Because you can never go a day without a cup of coffee or a real good meal, Port Elizabeth  is home to both traditional and trendy restaurants, coffee shops for you to self-indulge.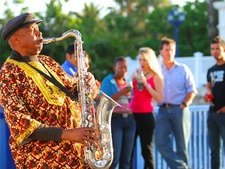 For those in love with history and heritage, PE has so much to offer and for you to learn. The Donkin Heritage Trail is one of the best to explore the city's heritage. Museums and local monuments abound and you will sure find everything to know about this beautiful city. After a long and eventful day up and about the city, the best spot to retreat is the beach. The beaches are paradise on this little corner of the world. Enjoy the breath of fresh sea water and the most glorious sunsets. The pier at the Hobie Beach makes it even more a place you would want to spend the day. For watersport lovers, you are sure to find your favorite spot as beaches in PE offer something for everyone.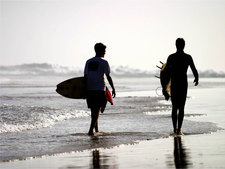 Port Elizabeth is much loved for it's perfect position at the end or perhaps the beginning of the Garden Route, whatever your belief is, it serves as the gateway to the wondrous route. PE also makes a perfect overnight spot for those passing by, especially for those making their way to game reserves in nearby and surrounding towns.Whatever the reasons you are travelling to Port Elizabeth, you are sure to enjoy more than you imagined, and you will leave still wanting more. If you are looking  for accommodation in Port Elizabeth, you have lots to choose from and you won't be disappointed. At Ibhayi, you will be welcomed with warm and friendly hospitality that will make your stay pleasant. If you are looking for a romantic setting or just looking for an unusual experience, Singa will be perfect with its beautiful Afro-Eastern charm. If you are convinced that you definitely need a city break, start planning you next trip to PE now!