New Special at Ibhayi Guest Lodge; Seafood Thursday!
 At Lion Roars Hotels & Lodges,  we value our guests and we understand the each of our guests appreciates the value of their hotel accommodation. Therefore, we always seek innovative ways to ensure the best and value-added experiences for all our guests, while they enjoy their stays at any of our lodges.  
With that in mind, we are running a special, Seafood Thursday,  till the end of September at Leo's Bistro and Lounge, located at one of our 4-Star properties, Ibhyai Lodge. A delicious seafood menu will be available with a complimentary glass of wine and dishes will be sold from R65.00 for a main meal. What's more, the special is open through to the public too. So if you would like to try something new and get a taste of what Lion Roars Hotels & Lodges has to offer, this is the perfect opportunity.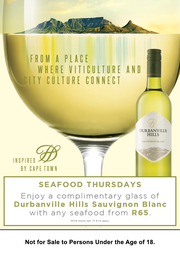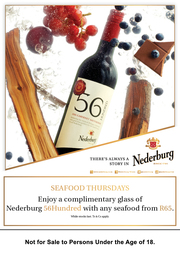 We also have a Chef's special available every night for room service, yes we mean room service because your convenience is our priority!  Dishes will range between R50.00 and  R60.00. Find out more from our reservations team or if you are already staying at the lodge, please inquire at the reception.
Call: +27 (41) 502 9400
Email: nicole@lionroars.com.
Keep an eye on our social media pages for our weekly announcement of what rate we're giving away, as well as what the Freebie of the week is.