Our Port Elizabeth lodges offer not only accommodation but superb conferencing facilities under one roof. If you are planning on hosting your next staff meeting, business conference or general training, the lodges below are perfectly suited for all your corporate needs. 
Offering 4* luxury accommodation in a total of 24 rooms, Ibhayi also offers conferencing options for up to 70 delegates. Choose from five well-equipped and flexibly-furnished meeting rooms, select your menu and catering options and we will do the rest. 
For more information follow the link - Ibhayi Conferencing 2017
Contact Details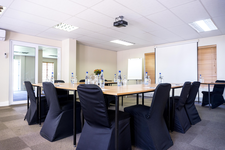 Catering specifically to groups of 24 or less, Singa tailors all aspects of the conference package to create the rejuvenating and focused space you need to draw out the best in creative and strategic thinking from your delegates.
For more information follow the link - Singa Conferencing 2017
Contact Details: 
Conference Special 
If you're planning your next business conference, our Port Elizabeth Lodges are currently running an amazing special when booking at their venue. Stay at the exotic Singa or luxurious Ibhayi when hosting your conference. 
Contact Details