WIN a Tour with Lion Roars!
The Choice is Yours! 
All too often in life we find ourselves conflicted with the difficult choices we are forced to make in our adult lives. 
"Is it going to be pizza or pasta for supper?" 
"Should I take the lift or take the stairs?" 
"Do I really need this job or could I just stay in bed today?"
As much as we understand how much of a pain this can be in our day to day lives, Lion Roars Hotels & Lodges thought we'd spice it up a little, and make the "choosing" part of life a little more entertaining.
Previously we've asked you what your dream holiday would be, given the options of The Robberg Beach Lodge, Hlosi Game Lodge, Hawksmoor House and the Three Boutique Hotel. Using your valuable feedback, we've decided to package some of the incredible destinations according to the combinations you chose, and – here's the exciting part – YOU get to choose which package you would like to win!
Lion Roars Hotels & Lodges is giving you the once in a life time opportunity to choose a holiday package that consists of two or more of our beautiful properties across South Africa to give you a chance to experience the best of our portfolio – the winelands, the beach, the city and of course, a luxury safari experience. `
The Packages
Tour 1: City, Wine & Beach: 4 nights at The Three Boutique Hotel, 3 nights at Hawksmoor House, 3 nights at The Robberg Beach Lodge`
Tour 2: Sea & Safari: 3 nights at The Robberg Beach Lodge, 2 nights at Hlosi Game Lodge
Tour 3: City & Safari: 3 nights at The Three Boutique Hotel, 2 nights at Hlosi Game Lodge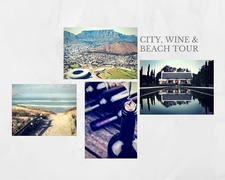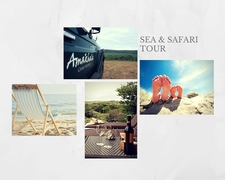 How To Enter
Once our official competition goes live on the 3rd of February 2016, here's how you can win your dream holiday :
On our competition page, you will be able to select the package of your choice
You will be required to provide your contact details, as this makes it easier for us to let you know if you're a winner 
The competition will run for 8 consecutive weeks, and therefore closes on 29 March 2016
Keep a close eye on our Facebook page for our weekly spot prize giveaways! Our little lions will be looking for more feedback from our incredible followers, and they have got A LOT to give away!
Terms and conditions for the competition will be available via our website. 
We wish you all the best of luck, and we look forward to all the excitement ahead!