By now everyone should be feeling the winter temperatures creeping in as the summer season gloriously fades away. When you start feeling the cold and gloomy mornings and the late afternoon breeze, then you know, it is just that time again when you start cleaning your chimneys, looking for your throws, electric blankets and your cute onesie too.
However, do not let this deter you from taking a winter break because we, at Lion Roars Hotels & Lodges have just the perfect places for you to snuggle up and enjoy a great winter vacation. Despite what the weather decides to do each day, our daily winter warmers will keep the winter gloom and cold at bay and surely you will get the best and memorable winter experiences at one of our lodges. And because of our amazing winter warmers, here are some of the best lodges to visit this winter, and what's more, best prices are guaranteed with our Kids Stay Free, Early Bird and Stay Longer, Pay Less specials. It doesn't get any warmer than this!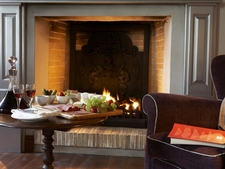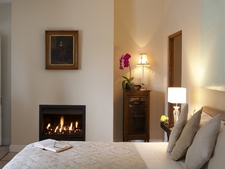 Winelands Winter Vacation
Mostly covered in opaque mist, skies only boasting thick dark clouds and rain drops splashing onto the grounds for most parts of the day, you can still have just that perfect and unforgettable  winter getaway at Hawksmoor House near Stellenbosch. With 15 exquisitely decorated rooms,  you are met with warmth and comfort as some rooms offer fireplaces and while some have underfloor heating. If you decide to take a breather outside your room, the much loved drawing is perfect because you can laze the day away around the fireplace that is always ablaze. In the afternoon,why not be merry with the other guest as we serve you complimentary tea & coffee with farm fresh scones or cake of the day. As the evening approaches can also choose linger the night away sipping on one of our fine Hawksmoor red wines. Inquire about wine tasting sessions when booking your accommodation. 
Countryside Winter Getaway
Not only will you have the pleasure of underfloor heating in each room, at Redbourne Country Lodge, you are also captivated by the cozy fireplace in the communal lounge. If you feel like mingling with other guests, this is the best place to do so and make new friends. Our boma is also perfect, and weather permitting, it is the ideal spot to sit around a huge fire and watch the beautiful winter stars  in the African sky. Braais are also enjoyable here on Saturday nights.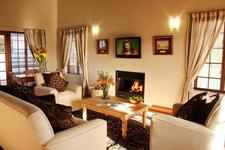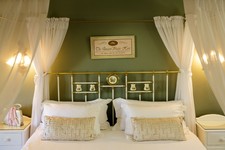 5* Winter Farm Stay
In the heart of the Robertson, valley of wine and roses, our 5* luxury  Orange Grove Farm is awaiting your arrival this winter. With all cottages fully equipped with fireplaces, you surely will not want to leave this place as the experience will just the that home away from home. A braai area on a covered veranda is a plus and and takes the crown. That means you can enjoy your lekker braai even if the rain pours endlessly. 
Eastern Cape  & Safari Winter Escapes 
In the world of adventure, in the Eastern Cape, our charming Tsitsikamma Village Inn offers beautiful accommodation in Tsitsikamma. Not only boasting electric blankets in winter and a cozy fireplace in Hunter's Pub, this village in is spectacularly situated in a paradise of adventure activities that can be enjoyed in winter. Not forgetting a winter safari, assumed to be the best in summer, most people are often misinformed about this. Here is why! In winter at the Amakhala Game Reserve, Bukela Game Lodge and Hlosi Game Lodge offer luxury accommodation in safari tents and rooms that are fully equipped with underfloor heating. Did you know that in winter, most animals wander and roam freely across the game reserve more than they actually do in summer. The sunsets in winter are also to die for on the reserve and this experience is better seen than heard about a thousand times. 
So, what are you still waiting for? Visit our website, check out our lodges, rates and specials and get started planning your well-deserved winter break!