If you're looking for another reason to visit The Robberg Beach Lodge as soon as you can, get your bags packed! We are excited to announce some recent renovations and additions to our rooms over the past few months.
Two of our rooms, a Luxury Room (room C4) and one of our Luxury Suites (room C5), have gorgeous new flooring. The light, summery tone of the flooring adds to the beach theme that is carried out throughout the beachside sanctuary that is Cordovan Villa.
The new floors being done in rooms C4 and C5: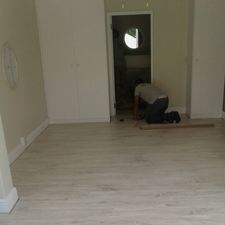 Our recent renovations also include a chance to spend more time outdoors in the wonderful South African weather; Cottage Pie and Beachy Head Villa received new luxurious sun loungers in November last year. Take your pick of which pool at The Robberg you would like to spend your sunny days and enjoy our latest outdoor additions.
One of our personal favourites and most exciting developments at the lodge are the beautiful new bedding accessories we now have in each room. As shown in the image below, we have added a splash of colour to the bedding using a gorgeous throw strip along the bottom of our bed, as well as a giant, eye catching pillow to snuggle up to in the evenings.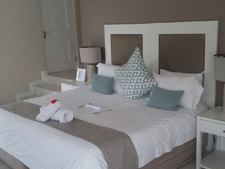 To enhance the peaceful, beachside atmosphere of each of our Cottage Pie rooms, we are very excited to receive new headboards, beside tables, lamps and shades in the next few weeks too.
The Robberg Beach Lodge takes great pride in the upkeep of our premises. We do routine maintenance and regular facility inspections to ensure our guests are receiving the best of Plettenberg Bay accommodation when staying with us.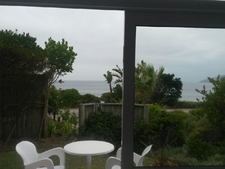 Keep a close eye on our Facebook and Twitter pages for updates on when our refurbished Cottage Pie rooms are ready for you to enjoy! We will be posting regular updates on how these are coming along and we can't wait to have you stay in them soon.